Contact Us
Your success is our top priority! 

At SMB Services, we understand that every business is unique, and that's why we offer personalized support to help you achieve your goals. 

Contact us today to schedule a consultation with one of our experts and discover how we can help you unleash your digital potential and achieve your business objectives. 

We look forward to hearing from you!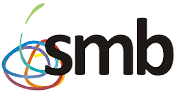 info@smbtrinidad.com
+1 (868) 223-4762
20 Jerningham Ave, Belmont, Trinidad and Tobago
Copyright © SMB Services Ltd.